Michigan no insurance drivers fees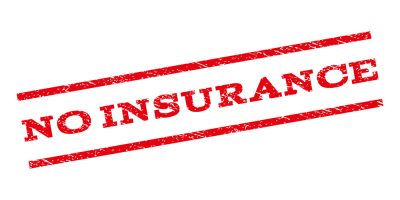 Gov. Rick Snyder signed a law eliminating Michigan no insurance fees in December 2011. The new no insurance law eliminates a $150 state fee charged in two consecutive years for drivers caught operating without a valid license. The law also eliminates the $200 fee charged in two consecutive years for drivers hit with an infraction for failing to have no insurance coverage or providing proof.
Motorists who owe these fees for offenses before October 1, 2011, are still responsible for paying them, but there will be no charge for future offenders.
Penalties in Michigan for Driving without Insurance
The state of Michigan requires no-fault insurance on every registered car. It is a misdemeanor to drive your car without basic no-fault auto coverage. If you have a conviction for driving without the mandatory MI car insurance, you may be fined up to $500, put in jail for a year, or both.
Not able to provide proof of insurance, thus driving without insurance, you can be found guilty of a civil infraction. The court can suspend your license for 30 days or until you provide proof of no-fault coverage on your vehicle.
If you drive a vehicle without insurance and are at-fault in an accident, it will allow the other driver who had an injury in the accident to sue you in court for damages. The court may award a judgment for damages to the other driver against you. The court will suspend your driver's license if you cannot pay this judgment until its fully paid.
When a driver provides proof of insurance to the court within the specified time and still receives a notice of a Driver Responsibility Fee for No Proof of Insurance, the driver should re-contact the court. If you receive a second notice after re-contacting the court, you should be aware that if the matter was not completed, or the court did not receive the payment within 30 days., The suspension may still be in effect, and the court will need to restore your driving privileges. 
Where to send your Michigan no insurance payments 
Make your check, cashier's check, or money order payable to the "State of Michigan-SAC" for the amount due.

Write your assessment number on the check. The assessment number is in the upper right-hand corner of your notice and on the payment coupon.

Include the payment coupon from the bottom of the notice.

Please allow 10-14 days for mailing.

Mail to: Collection Division




Michigan Department of Treasury




P.O. Box 30199




Lansing, MI, 48909-7699.
The no insurance fees for $200, and the No proof of insurance under the insurance code for $500 will qualify for an installment agreement with repayment terms up to 24 months.
Michigan does not accept credit card payments for this fee.
If the court dismisses the citation, the court will notify the Secretary of State. The Department of Treasury will issue a refund as long as there are no other outstanding debts on their records.
The penalties in Michigan if you have no insurance with an accident.
Accidents in Michigan with no proof of insurance have more severe consequences. You can view the link to see the requirements for a financial responsibility filing.
If a Michigan driver without insurance is in an at-fault in an accident, the injured party may file a suit against the uninsured driver in court.
If you have a Financial Responsibility Judgement, these are the restrictions if you can't pay the judgment. 
You could lose your Michigan Drivers License.

You will have to apply for a financial responsibility restricted drivers license.  (A driver's license with no photo that limits you to drive only the vehicles stated on the license.)
Finally, if you do not have proof of insurance and you want to know what the minimum amount of coverage you need in Michigan, read about Michigan's no-fault insurance requirements.