What is Michigan No-Fault Insurance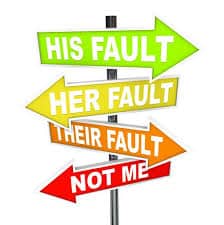 The Michigan no-fault system requires your insurance company to pay you for the damage to your car from an accident, regardless of who is at fault. The other driver will get the costs to repair their vehicle from their insurance company. In the Michigan no-fault system, you do not have to decide who is at fault to receive payment for your damages. The law requires you to carry Michigan No-Fault insurance. Having coverage is mandatory when you register your vehicle.
The Michigan No-fault insurance policy has three essential parts:
Michigan No-Fault: Bodily Injury and Property Damage (BI/PD) coverage
The first section is bodily injury and property damage; this coverage will protect you and your assets if the other driver sues you as a result of an auto accident. In Michigan, they can also sue you if you hurt someone with your vehicle, causing a substantial injury to the other driver, passenger, or pedestrian. This coverage covers the cost of defense against lawsuits for damages and pays the expense of the defense also.
Current Michigan mandatory Liability limits
20,000 per person for someone who dies or has an injury from the accident

40,000 for each accident if several people are injured or killed

10,000 for property damage in another state
These limits will show as 20/40/10. If there is a lawsuit against you, the court could award a judgment more than these limits. Decisions will depend on the severity of the accident and the assets that you have available. This limit changes to 50/100/10 effective July 1, 2020.
Effective July 1, 2020, the Michigan No-Fault limits are changing to
50,000 per person for an injury occurs or if someone dies from the accident

100,000 for each accident if several people are injured or killed

10,000 for property damage in another state
Michigan No-Fault: Property Protection Insurance (PPI) coverage
No-fault will pay up to $1 million for costs that you cause in Michigan to another party's property, such as a parked car, building, fence, or signpost. If the accident occurs out of state, the limits are from what you select from the property damage limit. 
Michigan No-Fault: Personal Injury Protection (PIP) coverage
This part of the no-fault policy pays all necessary medical costs if an injury is the result of an auto accident. Michigan is the only state in the country that offers unlimited medical. Michigan adds an assessment (MCCA) to all Michigan drivers' policies as of 2019, this fee was $210.00. This fee will be going down on July 1, 2020, depending on your PIP selection.
Lost wages will pay if you are unable to work due to accident-related injuries. PIP will pay up to 85% of your gross income for up to 3 years. This limit varies according to your salary, and the state sets the payout limits. As of 2019, this limit was ($5900) this figure updates every October.
Survivors' payments is an amount that the survivor receives, an assessment of the claim determines the amount if the insured dies as a result of the car accident.
Funeral expenses PIP helps pay for the related funeral cost if the covered individual dies because of the car accident. This limit can range between $1750- $5000 depending on coverage.
Replacement services PIP will pay up to $20 per day for three years if you need help performing household duties due to accident-related injuries.
For more information on Michigan

No-Fault

Coverage

These are the minimum coverage needed for no fault in Michigan. Click the link if you would like to see a comprehensive description of Michigan Auto Insurance coverage.

Michigan auto insurance quote to start a policy for no-fault insurance, or call 248-277-4505.