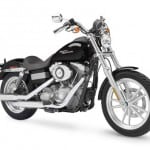 What Michigan law requires for motorcycle insurance
A motorcycle is not a motor vehicle under Michigan, according to the no-fault law, so no-fault law does not extend to Motorcycles. The law  MCL 500.3101(2)(e) requires that a vehicle have more than two wheels to be a motor vehicle.  Even though Motorcycles are not part of the no-fault system, you still need motorcycle insurance to register your motorcycle in Michigan.
Michigan motorcycle insurance required limits
The first section is bodily injury and property damage; this coverage will protect you and your assets if someone sues you as the result of an auto accident. In Michigan, someone can sue you if you injure them with your vehicle, causing a substantial injury to the other driver, passenger, or pedestrian. This coverage covers the cost of defending the lawsuit and the cost of the defense.
The state requires you to carry these minimum limits:
$20,000 per person who is hurt or killed in an accident

$40,000 for each accident if several people are injured or killed

$10,000 for property damage in another state
These limits will show on your policy as 20/40/10. If there is a lawsuit against you, the court could award a judgment in access to these limits. The judgment depends on the severity of the accident and the assets that you have available. The minimum limits will increase on July 1, 2020, to 50/100/10.
Medical payments: This coverage is available under your motorcycle insurance policy it pays regardless of who may have been at fault. It pays for an insured person's reasonable and necessary medical and funeral expenses for bodily injury from a crash.  This coverage is usually for increments from $1000 up to $50000. Insurance companies will require you to sign a waiver if you reject purchasing medical payments coverage.
Optional Michigan insurance coverages
Collision coverage
Collision pays to repair or replace your motorcycle if an accident causes damage. There are three types of collision coverage available in Michigan. This coverage will pay for the damages as long as they don't exceed your motorcycle's actual cash value. (Actual cash value is the car's original purchase price minus the amount it has depreciated)
Standard collision pays for damages to your auto regardless of fault; you will be responsible for paying a deductible if you are a fault.
Broad form collision pays for damages to your auto regardless of fault; you will only have to pay the deductible if you are more than 50% at fault
Limited collision pays if you are less than 50% at fault. A deductible may or may not apply to depend on if you had one with this option.  There is no payment for the claim if you are over 50% at fault
Comprehensive coverage
Comprehensive coverage protects against damage not resulting from a collision such as theft, fire, flood, vandalism, explosion, and contact with birds or animals.
Finance companies require comprehensive and collision coverage if you lease or finance your motorcycle. They also request that your deductibles are not higher than $500.
When No-Fault Coverage applies for Michigan Motorcycle Insurance Claims
Even though Motorcycles are not part of the no-fault insurance law. Motorcyclists that have injuries can make a claim if the operator is hit by a car or truck, and they are not the title owner of the motorcycle and do not have motorcycle insurance. In the case that this occurs the order of priority of who to claim with are:
The Insurer of the owner of the motor vehicle involved in the accident.

The next priority is the Insurance Company of the operator of any motor vehicle involved in the accident.

The Insurance Provider of any motor vehicle owned by the operator of the motorcycle, involved in the accident.

Finally, the Insurance company of any motor vehicle owned by the owner of the motorcycle involved in the accident.
Click the link to get more information on the safety requirements to get a Michigan Motorcycle endorsement. Call 248-277-4505 to get a local Michigan motorcycle insurance quote.