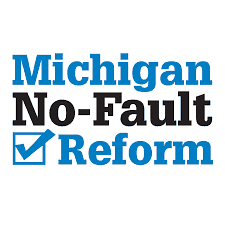 Michigan auto insurance reform
May 25, the Michigan House and Senate pass the compromise to change Michigan's no-fault auto insurance system. On May 30, 2019, Governor Whitmer signed a bipartisan no-fault auto insurance reform bill to provide lower rates for Michigan drivers, protect insurance coverage options, and strengthen consumer protections. These new laws will update the Michigan no-fault, which began in 1973 to cut down on all the auto lawsuits. The Michigan auto reform Bill will go into effect on July 1, 2020.
Significant Provisions of the Michigan auto insurance reform bill
Introduces provisions for personal injury protection option: 

Creates a new Michigan fraud authority that's part of the DIFS

Medical services will have a fee schedule based on 190% – 250% of what Medicare pays.

Creates Transparency of the Michigan Catastrophic Claims Association.

Places limits on the use of sex, marital status, ZIP codes, credit scores, homeownership, education level, and occupation as factors in setting rates.

The bill also creates mandatory rate relief with consumers.
Where will rate reduction come from in the new auto insurance reform bill?
New PIP choices provided by the Michigan auto insurance reform bill
Unlimited PIP coverage (the same coverage as now)

Insurance companies will cover up to $500,000

Companies will cover up to $250,000

PIP coverage of up to $50,000 — the lowest-price option available to people on Medicaid, who cannot opt-out entirely.

Opt-out of PIP coverage entirely, if you have separate health insurance that covers collision injuries or Medicare for seniors.
Guaranteed Rate Reductions for eight years provided by the :
Keep unlimited PIP coverage would receive a 10 percent rollback of PIP coverage costs.

Choose the $500,000 to get a 20 percent rollback on average.

The $250,000 plan, get a 35 percent rollback on average.

Those who choose the $50,000 plan, get a 45 percent rollback on average.
Rate Reduction from the elimination of "non-driving factors."
The plan will bar insurance companies from setting auto insurance rates based on several "non-driving" factors: gender, marital status, homeownership, educational level, occupation, credit score, or zip code.
Even though Insurance companies can't use zip codes, the bill allows insurance companies to determine rates by "territory," which could be areas as small as a census tract (the size of a neighborhood).
Insurance companies won't be able to use a driver's credit scores as a factor anymore but could use information from credit reports or "insurance scores" based in part on your credit information.
Michigan Catastrophic Claims Reduction
The auto reform bill also provides some relief from the MCCA $220 fee that insureds pay to the Michigan Catastrophic Claims Association could be reduced depending on the pip choice that you pick. However, if you opt for PIP because you have current medical insurance, you would still have to pay a $43 annual fee to help pay down the MCCA's debt.
Finally, by May 2020, auto insurers will submit their new rates. Once the Insurance Commission approves them, you will be able to get a Michigan auto insurance quote effective July 1, 2020, to see how the reform impacts your insurance.